Štefánik Observatory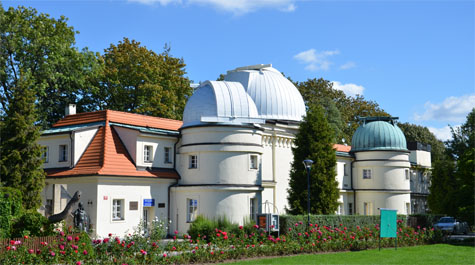 Štefánik Observatory is an observatory on the Petřín hill. It is open to public and its main purpose is to popularize astronomy among people.
The observatory is open each day of the week apart from Monday, from October till March in evening hours (observing plantes and deep sky objects) and from April till September also in the afternoon (also possible to observer the Sun) and on weekends the whole day.
There are several lectures and exhibitions taking place throughout the whole year, should you wish you can pay a visit to the observatory´s library.
History
The observatory was built in 1928 by the Czech Astronomical Society. In the main telescope´s pillar there are urns of Jaroslav Štych and Karel Anděl - Czech astronomers who participated a great deal in establishing the observatory.
Address:
Petřín 205110 00 Prague 1
Web:
Email:
Phone:
(+420) 257 320 540
GPS:
50°4'52.712"N, 14°23'51.667"E