Smetana´s Litomysl Festival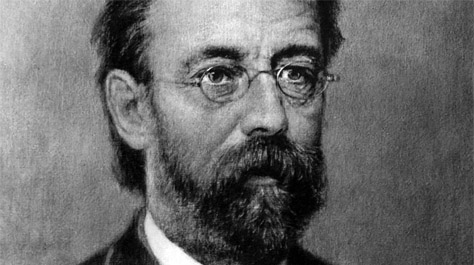 The international opera festival in Litomyšl is after the Prague Spring the second most important classical music festival in the Czech Republic.
About the festival
The festival takes place in Litomyšl, a birth place of Bedřich Smetana, on of the most famous Czech composers.  The centre of the festival is the Litomyšl Chateau, a spectacular Rennaissance monument and one of the twelve places in the Czech Republic that are enlisted on the UNESCO World Heritage List.
The concerts are held  in the Litomyšl Castle's courtyard (with very good acoustics here) as well as in the castle's audience hall,  its theare and chapel, churches in Litomyšl and the Smetana's house. Each year the event is visited by 15-20 thousand people.
In 2011 the festival begins on 10th of June and end on 4th of July.
TV Commercial
This is a TV commercial for the festival in Litomyšl in 2010 :-)
Bedřich Smetana
Bedřich Smetana was born in Litomyšl in 1824. He is regarded to be the father of Czech music. Despite the fact he composed a countless number of absolutely stunning pieces of music, abroad he is known mainly for his opera The Bartered Bride and the symphonic cycle My country (Má vlast).
This is probably the most famous part and melody from the Bartered Bride: