Smetana Embankment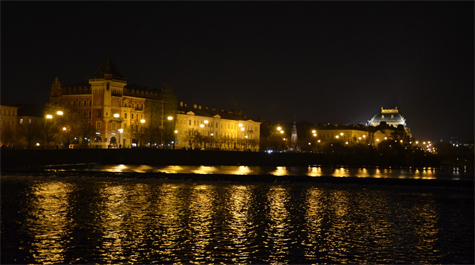 The Smetana Embankment (Smetanovo nábřeží) is the oldest embankment in Prague. It was designed between 1841 - 1845 and runs from the Legion Bridge to Křížovnické Square by Charles Bridge.
Originally the embankment was called Old Town Embankment, from 1894 František Embankment and from 1919 Masaryk Embankment. During World War II it held two names, between 1940 the Vltava Embankment and then from 1942 - 1945 Reinhard Heydrich Ufer. After the war until 1952 it was again given the name of the first president of Czechoslovakia, T.G. Masaryk, and then finally its current name - Smetana Embankment.
It is used by cars, public transport and pedestrians. From the embankment there is amagnificent view of Prague Castle, one of the best ones in the whole of Prague.