Pedagogical museum of J. A. Comenius in Prague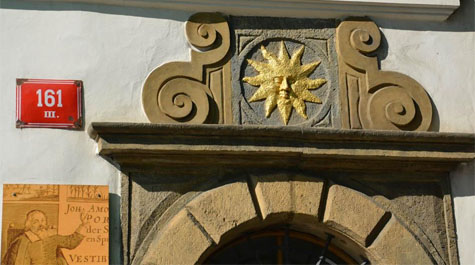 The pedagogical museum of J. A. Comenius in Prague is one of the oldest museums in the Czech Republic, its origins date back to 1892. It is an important research centre focused on the history of schooling system, pedagogy, education in Bohemia as well as the life and work of J. A. Comenius.
The museum's collection comprises about 150 000 items including an extensive collection of three-dimensional objects as well as a rich archive of photos. There are more than 26 000 volumes in the library representing Comenius' works, monographs, old prints, publications or textbooks.
A permanent exhibition "J. A. Comenius and the Czech Schools" is held in the premises of the museum.
Address:
Valdštejnská 20, Prague 1 - Malá Strana
How to get there:
The museum is situated in Valdštejnská Street, about 3min walk from the Malostranské Square. If you are coming by metro get off at Malostranská stop and either take the tram or walk down Valdštejnská Street, it won't take you more than 5 minutes.
Web:
Phone:
+ 420 257 533 455
GPS:
N 50° 5.4233', E 14° 24.3182'