Pařížská Street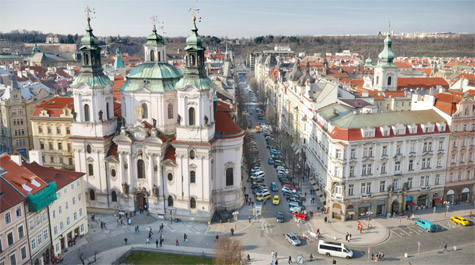 Pařížská Street is considered the most exclusive – and expensive – street in the whole of Prague. What Paris has in Schanzelize Street Prague has in Pařížská Street.
The street links the Old Town Square with the Čechův Bridge and on both sides it is lined with mainly Art Noveau beautifully decorated residential buildings, most of them were built in the first decade of the 20th century.
There would hardly be a place in Prague with a higher concentration of luxurious shops than here. You can buy here jewellery, cosmetisc, Bohemian glass but there is one category that beats the others – fashion. If a very expensive evening dress, suit or pair of shoes is what you want, then Pařížská Street is the place you are looking for.
River Cruises in Prague
Pařížská Street is also the street at which end there is the landing place – by Čechův Bridge – from where you can take a river cruise around Prague. From the Old Town Square it is only about a 5min walk.