Janáček Embankment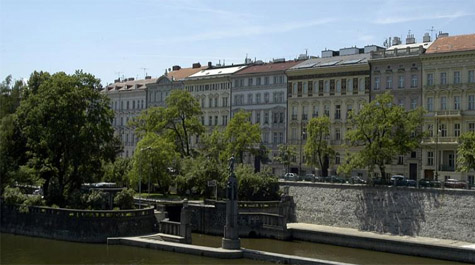 The Janáček Embankment is situated on the left bank of the Vltava river between the Palacký Bridge and Legion Bridge.
Until the end of the 19th century the embankment was named after one of the Habsburg kings, Ferdinand. The current name started being used at the beginning of the 20th century.
Between the embankment and Children´s Island (Dětský ostrov) there is a lock used by the boats in Prague when they sail further down the river to below Vyšehrad.
Leoš Janáček
Leoš Janáček (1854 - 1928) was a Czech composer, folklorist, teacher and musical theorist. He composed music influenced a great deal by Moravian and all Slavic folk music. Janáček´s music is considered to be very original and modern.