Dvořák's Prague Festival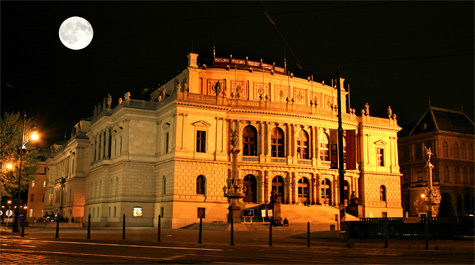 Antonin Dvorak is held in such high esteem in the Czech lands and internationally, that he has had a whole music festival dedicated to celebrating his works.
The music festival, Dvorak´s Prague, takes place over about three weeks in the Rudolfinum. Since the beginning, the number of concerts has increased and in 2011, twenty two concerts can be boasted. The venue itself is unique. The Rudolfinuim is a stunning building in Neo-Rennaisance style, which was created particularly to be a centre for concerts of classical music. Opened in 1885, Dvorak himself took up the conducting baton for the opening concert by the Czech Philharmonic, which then held its seat there. These days musicians, orchestras and composers from around the world come to perform Dvorak's work in this magnificent concert hall.
The festival is to celebrate the life and work of this amazing composer who managed to  become internationally famous in his own lifetime. His fame took him to Germany, Austria, Hungary, Russia, England and he spent three years working in the United States. He was a man proud of his Czech roots and Czech culture and thereby became a type of ambassador, promoting Czech arts wherever he went. He had a list of famous admirers, including Johannes Brahms, whom he befriended and held a lifelong friendship with. In respect and admiration for the composer who achieved so much in his life, this festival promotes all of his compositions and symphonies, in a venue that complements the genius of his works.