Dvořák Embankment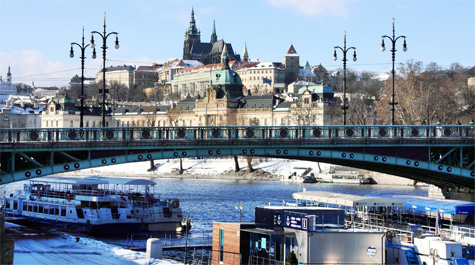 The Dvořák Embankment is situated on the right bank of the Vltava river between the Aleš Embankment and the embankment of Ludvík Svoboda.
It was built during the redevelopment in 1904. It has held the name of one of the greatest Czech composers, Antonín Dvořák, ever since. When you walk towards the embankment it´s very easy to recognize where you are because most of the boats in Prague are situated here by the Čechův Bridge.
The junction above the embankment is also one of the important traffic hubs in the city.