Czech Flag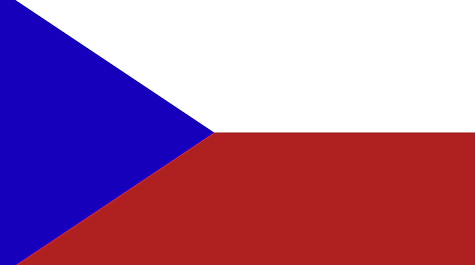 The Czech flag is one of the official symbols of the Czech Republic. It was adopted on March 30, 1920, two years after Czechoslovakia gained independence after World War I. The first Czechoslovakian flag was identical to the Polish flag and very similar to the flag of Austria, therefore the blue triangle was added at the hoist representing the colour of Slovakia.
The flag was banned in 1939 when the Nazis occupied the country and it was then restored when the war was over in 1945. When the Czech and Slovak Federal Republic split in 1993 the Czech Republic kept the original flag and Slovakia adopted a new one.
The colours of the flag
The colours on the flag are Bohemian traditional colours based on various historical coats of arms. It is also said that white stands for peace, red for bravery and blue for loyalty and justice.