Bohemian Carnevale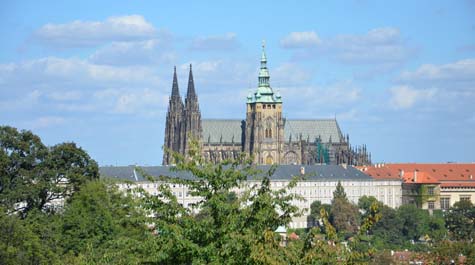 Festivals like Bohemian Carnevale were once quite the normal in Europe but were lost to the past. Now they have been revived right here in Prague.
For lovers of the colourful and creative side of history, this festival will delight and entertain. It is full of colour, parades of masked and costumed characters, displays of old crafts and creativity. Those interested have the opportunity to get themselves made over in the style of days gone by. Children can enjoy mask making events and face-painting. It is a festival about life, joy and fun and creativity. There are also exhibitions of the decorative masks and sumptuous costumes, the types of which you can see for free being paraded all the way from Prague Castle to the Old Town.
The organised events out of doors are mostly free. Paid events take place indoors at various locations such as Clam-Gallas palace. Spectacular outdoor events such as the parading of costumed characters climax in such suitable surroundings as Old Town Square where the festivities continue to create the carneval atmosphere. Food is also a big part of the festival where many restaurants whip up dishes more likely eaten in medieval times so you can even imagine what was once on the menu. Bohemian Carnevale is a bright and colourful festival bringing fun and history together right on the cobbled, historic streets of Prague.